Covid-19 Safe Operating Procedures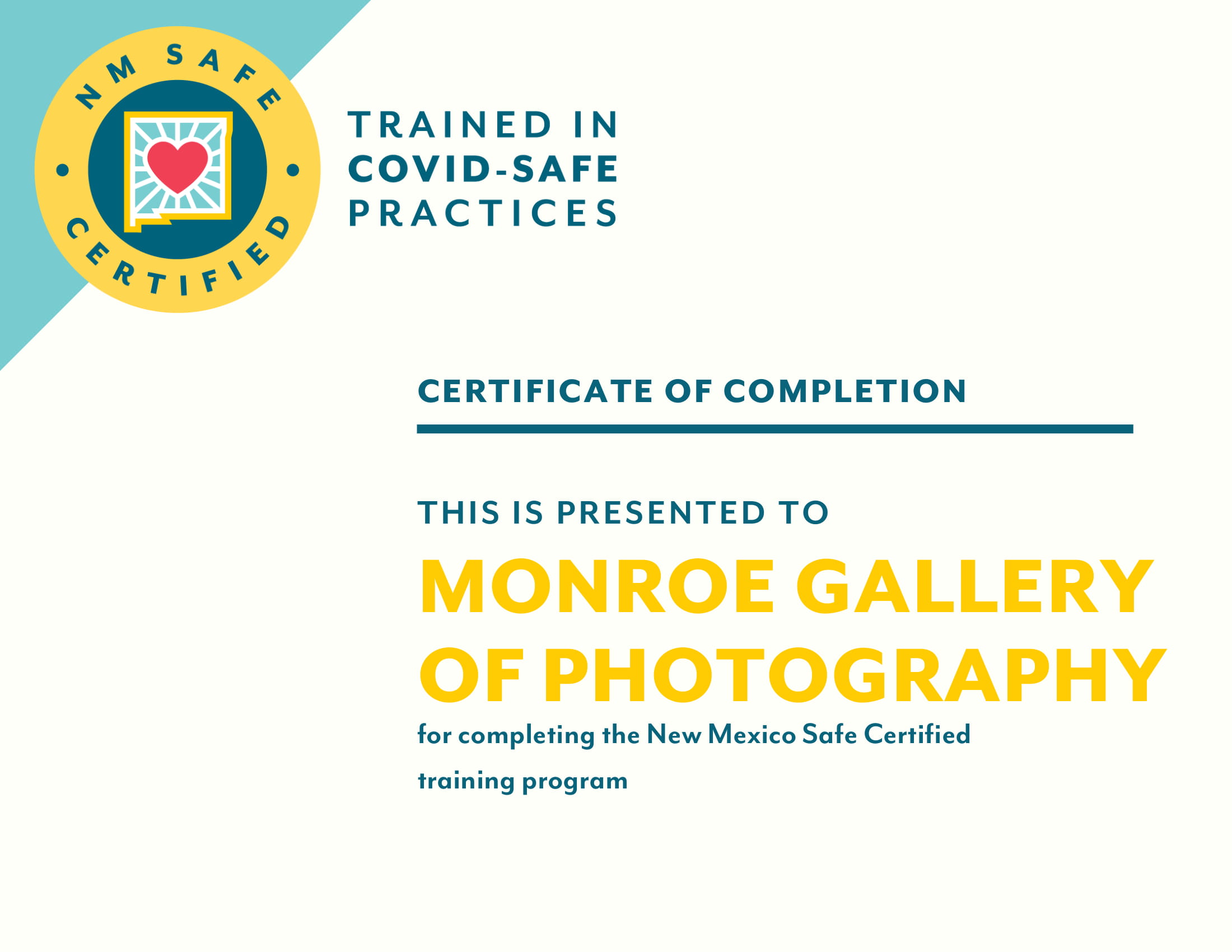 The Gallery is currently open 10 - 5 daily, and by appointment.
We are fully vaccinated. In compliance with the latest CDC, local and state health guidelines, out of an abundance of caution it is recommended that face masks be worn indoors. All individuals who are unvaccinated or not yet fully vaccinated are still required, per the public health order and CDC guidance, to wear a mask in public settings.
Monroe Gallery is New Mexico State Certified in Covid-19 safe operating procedures.
We tlook forwardf to your visit. These procedures may change at any time based on updated guidance from the state and CDC. We appreciate your patience and extend our concern and gratitude to our community, near and far.
— Sidney and Michelle Monroe