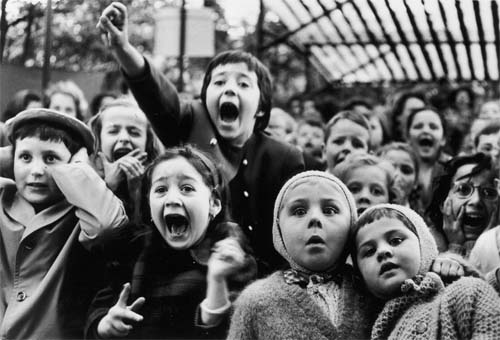 Alfred Eisenstaedt
- 2016-06-26
Santa Fe--Monroe Gallery of Photography, 112 Don Gaspar, is pleased to announce a major exhibition of classic and seldom-seen photographs by Alfred Eisenstaedt. The exhibition opens on Friday, April 29, and will continue through June 26.
The exhibition of more than 50 photographs features numerous classic images, several little-known gems, and never-before-exhibited photographs that are sure to surprise and intrigue. Renowned as the father of modern photojournalism, Alfred Eisenstaedt's career as a preeminent photojournalist spanned eight decades. Born in West Prussia in 1898, "Eisie" began taking photographs in Germany in 1914. As a pioneer in his field, "Eisie" had few rules to follow. Diminutive in stature, he worked with minimal equipment and was known for an aggressive yet invisible style of working. Regarded as an innovator of available light photography, Eisenstaedt dispensed with flash photography early on in order to preserve the ambiance of natural lighting.
He photographed throughout Europe, Africa, and the Middle East until he came to LIFE magazine in 1936. As one of the four original staff photographers for LIFE, "Eisie" covered over 2,500 assignments and created 92 covers for the magazine. Acknowledged as one of the most published photojournalists in the world, he took photographs at the first meeting of Hitler and Mussolini, of Albert Einstein teaching at Princeton, Churchill's campaign and re-election, children at a puppet theater in Paris, Marilyn Monroe at home, and hundreds of other significant people and events around the world. He was an editor's dream, and his work had what became known as "Eisie's eye". His pictures let people and events speak for themselves.