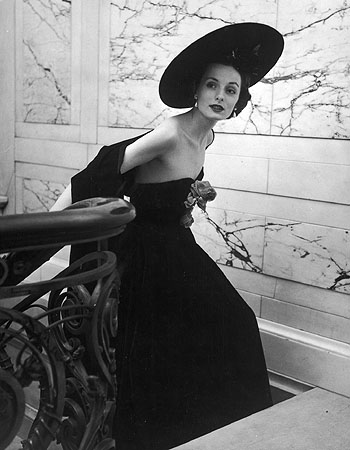 LIFE/STYLE
70 years of style and culture as seen through the pages of LIFE Magazine
Santa Fe, Monroe Gallery of Photography, 112 Don Gaspar, is pleased to announce "LIFE/STYLE", an exhibition celebrating the 70th anniversary LIFE magazine and the publication of the new book "LIFE: 70 Years of Extraordinary Photography: Platinum Anniversary Collection". The exhibition opens with a public reception on Friday, January 12, 200, from 5 - 7 PM, and will continue through March 31.
For much of the past century, LIFE magazine has captured the major events of history with photographs that have remained ingrained in our consciousness. From the tumult of battle to the glamour of movie stars, from the wonders of nature to the coronation of kings, queens, and presidents, the work of LIFE magazine photographers is as much a history of American photojournalism as it is a history of the changing face of the latter part of the twentieth century.
Richard B. Stolley, a LIFE reporter, writer and editor for 30 years, writes in the book's Foreword: "Everyone who has worked at the magazine has his or her own stories about just when the realization came: This magazine means something to people, this is really something special. The public's confidence in the magazine was achieved partly because of the way we told stories - through photographs. People trusted pictures. And that photography lives on - in the magazine and now in this commemorative 70th anniversary book." Mr. Stolley joined LIFE in 1953 as a reporter, and over the next 30 years served both the weekly and monthly versions of the magazine as a writer and editor.
Mr. Stolley will be a guest of honor at the opening reception and will sign copies of the new book.
The exhibition of more than 50 photographs features numerous classic images and several little-known gems that are sure to surprise and intrigue by preeminent LIFE photographers that vividly reflect our society's mindset at the time. Master photographers include: Harry Benson, Margaret Bourke-White, Cornell Capa, Robert Capa, Loomis Dean, John Dominis, Bill Eppridge, Alfred Eisenstaedt, Nina Leen, John Loengard, Joe McNally, Carl Mydans, Gordon Parks, Bill Ray, Mark Shaw, George Silk, Peter Stackpole, Ida Wyman, and many others. Gallery hours are 10 to 6 Monday through Saturday, 10 to 5 Sunday.