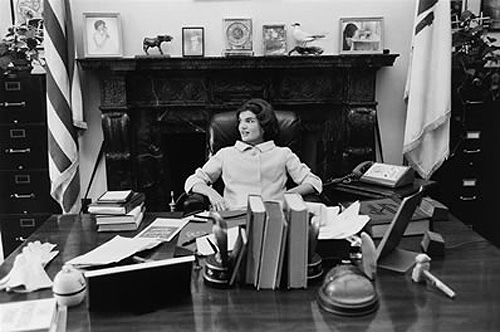 Mark Shaw
The Kennedys
Monroe Gallery of Photography, is pleased to announce a major exhibition of photographs by Mark Shaw, concurrent with the publication of the new book "The Kennedys". The exhibition opens on Friday, November 23, and will continue through January 27, 2013.

This stunning new publication is the definitive collection of Mark Shaw's renowned photographs of the Kennedys. Most of the photographs featured in the book and exhibition have never been seen before. Shaw first photographed the Kennedys in 1959 for Life magazine. He subsequently developed a close friendship with the family that gave him extraordinary and informal access to their inner circle. During the following four years, Shaw captured them at their most relaxed: in Nantucket, Hyannis Port, Jacqueline's family home in Merrywood, Virginia and on The Amalfi Coast with the Agnellis. On the campaign trail in West Virginia, pre-White House at their first proper family home in Georgetown and at the star-studded inauguration gala. He became the Kennedys' unofficial family photographer and his captivating shots capture some of their most intimate and candid moments. Among the most memorable photographs must be the image that was JFK's personal favorite; the photograph he told his family and friends he liked best. Perhaps somewhat poignantly, as the 50th anniversary of the assassination approaches, it is the image of Kennedy walking alone in the sand dunes at Hyannis Port which resonates, alongside a later iconic and moving image of the rider-less horse and the fallen leader's reversed riding boots.

Mark Shaw lived from 1922-1969. As a photographer he is perhaps best known for his images of Jacqueline and John F. Kennedy, however he was also a leading fashion photographer, Mark Shaw worked for Harper's Bazaar, Mademoiselle, and a host of other fashion magazines. He started working for LIFE magazine in 1952 and in 16 years shot 27 covers and almost 100 stories.