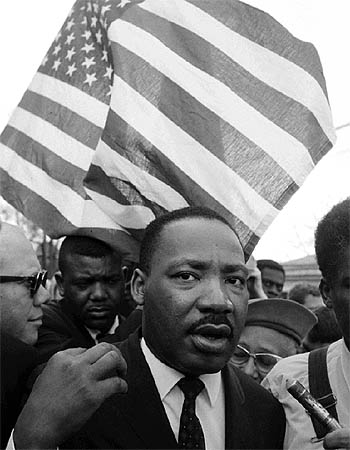 Steve Schapiro
Eyewitness
2016-02-10 - 2016-04-23
Eyewitness is an extensive exhibition of photographs from key moments in the Civil Rights movement by one of the most respected American documentary photographers, Steve Schapiro, February 10 – April 23, 2016.
"Eyewitness" celebrates the completion of a project based on James Baldwin's 1963 book, "The Fire Next Time". Steve Schapiro's photographs documenting the civil rights movement from 1963 – 1968 are paired with essays from "The Fire Next Time" by James Baldwin in a major book to be published by Taschen in March. Schapiro's historic photographs are made more urgent with the recent Presidential campaign and election. President-elect Trump's recent criticisms of civil-rights leader John Lewis drew widespread criticism and have done little to reassure those uneasy about the transition from the nation's first black president to a president-elect still struggling to connect with most nonwhite voters, and there are concerns Attorney General Nominee Jeff Sessions may further roll-back civil-rights protections.
Schapiro covered many stories related the Civil Rights movement, including the March on Washington for Jobs and Freedom, the push for voter registration and the Selma to Montgomery march. Called by Life to Memphis after Martin Luther King Jr.'s assassination, Schapiro produced some of the most iconic images of that tragic event. When the civil rights movement came to a crossroads during the Selma-to-Montgomery march of 1965, photographer Steve Schapiro captured an iconic moment from the march in an image of Dr. Martin Luther King linking arms with fellow civil rights activists John Lewis, the Rev. Jesse Douglas, James Forman and Ralph Abernathy. The image captures the leadership, the unity, and the strength of the civil rights leaders, who faced violence from law enforcement as well as death threats during their fight for voting rights for African Americans.