ART SANTA FE OPENS
July 16, 2010 | Source: Monroe Gallery of Photography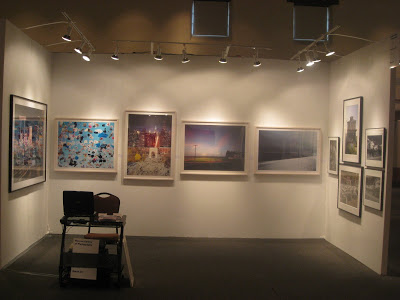 Monroe Gallery of Photograph Booth # 25


Thank you to all who visited us during last night's ART Santa Fe opening! We we very honored to welcome to our booth New Mexico Secretary of Cultural Affairs Stuart Ashman, who was accompanying a representative from the Cuban Minister of Cultural Affairs; Santa Fe Mayor David Coss; as well as several of our friends and collectors from across the United States.

This year Art Santa Fe celebrates its ten-year anniversary. Art Santa Fe is pleased to once again present this well-established event to the international contemporary art community as well as Santa Fe's own art world, now the second largest art market in the country. As in the past, we expect exhibitors and visitors from across the U.S. and around the world. Monroe Gallery of Photography is located in Booth #25. This year we are exhibiting new photographs by Eric Smith from his series "The Ruins of Detroit"; new work from Stephen Wilkes' "Day Into Night" collection; a very rare large format print of Ernst Haas' iconic "Albuquerque (Route 66), 1969", and several other special selections.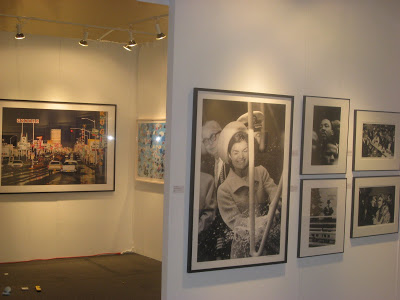 Monroe Gallery is featuring a large-format print by Bill Eppridge of "Jackie Kennedy Christens the "Lafayette", Groton, CT, 1962" at Art Santa Fe, concurrent with his solo exhibition at the gallery



ART Santa Fe was the feature cover arcticle in today's PASATIEMPO, and Art Santa Fe Director Charlotte Jackson said: "We're going to have 3 photo galleries, which I am really excited about. Monroe Gallery has been with us for many years. They've been a great supporter of ART Santa Fe, and they've become part of our 'family', if you will.... This year Verve has joined us and then Photo-Eye. I think we are going to have a very nice mix of photography".

Watch for updated posts from the Fair here over the weekend.