BILL EPPRIDGE: AN AMERICAN TREASURE ON AMERICA'S BIRTHDAY
June 29, 2010 | Source: Monroe Gallery of Photography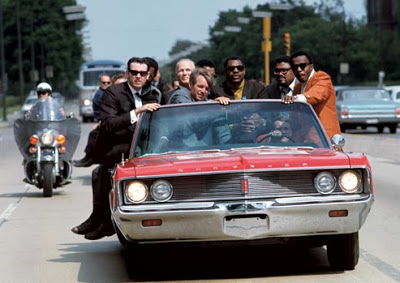 ©Bill Eppridge: Bobby Kennedy campaigns in Indiana during May of 1968, with various aides and friends: former prizefighter Tony Zale and (right of Kennedy) N.F.L. stars Lamar Lundy, Rosey Grier, and Deacon Jones


Monroe Gallery of Photography is honored to announce a very special exhibition of photographs by the renowned photojournalist Bill Eppridge. Mr. Eppridge will be our guest at the opening reception in his honor on Friday, July 2, from 5 to 7 PM. Mr. Eppridge will also be in the gallery Saturday, July 3. This is a rare opportunity to meet one of the most accomplished photojournalists of the Twentieth Century. The exhibition will continue through September 26.

Bill Eppridge has captured some of the most significant moments in American history: he has covered wars, political campaigns, civil rights, heroin addiction, the arrival of the Beatles in the United States, the summer and winter Olympics, Vietnam, Woodstock, (see the special 40th Anniversary audio and slide shows from the New York Times and Life), and perhaps the most dramatic moment of his career - the assassination of Senator Robert Kennedy in Los Angeles. Over the last 50 years his work has appeared in numerous publications, including National Geographic, Life, and Sports Illustrated. He is the recipient of the 2009 Missouri Honor Medal for Lifetime Distinguished Service in Journalism awarded by The Missouri School of Journalism.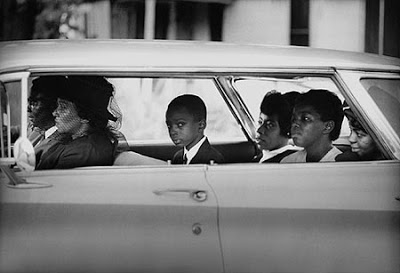 ©Bill Eppridge: The Chaney family as they depart for the burial of James Chaney, Meridian, Mississippi, August 7, 1964


Recently, The Beatles! Backstage and Behind the Scenes, a photography exhibition of Bill's images of the band was displayed at the Smithsonian Institution, National Museum of American History in Washington, D.C, before starting a world tour. In 2008, his photographs were included in the exhibition Road to Freedom: Photographs from the Civil Rights Movement 1956 - 1968 at the High Museum, Atlanta, Georgia, later traveling to the Skirball Center in Los Angeles and the Bronx Museum of the Arts in New York. Additionally, Eppridge's photographs are included in the exhibitions Voyeurism, Surveillance, and the Camera since 1870; Tate Modern, London; San Francisco Museum of Modern Art (2010); and A Star is Born: Photography and Rock Music Since Elvis Presley, Museum Folkwang, Germany (2010).

View the exhibition on-line here.