EDDIE ADAMS: BIGGER THAN THE FRAME
July 8, 2017 | Source: Monroe Gallery of Photography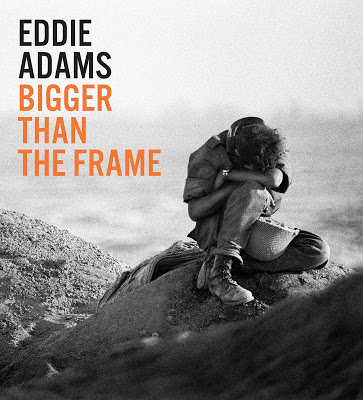 Book Signing and Reception Friday, July 14, 5-7 pm
Best-known for Saigon Execution, his Pulitzer Prize–winning photograph that forever shaped how the world views the horrors of war,
Eddie Adams
was a renowned American photojournalist who won more than five hundred awards. Eddie Adams: Bigger Than The Frame presents a career-spanning selection of the photographer's finest work from the 1950s through the early 2000s.
In addition to his much-praised Vietnam War photography, the book includes images that uncannily reflect world and domestic issues of today, including immigration, conflict in the Middle East, and the refugee crisis. All of them attest to Adams's overwhelming desire to tell people's stories. As he once observed, "I actually become the person I am taking a picture of. If you are starving, I am starving, too." Adams's widow, Alyssa Adams, will be present and signing copies of the new book.
Open Daily
112 DON GASPAR SANTA FE, NM 87501
505.992.800 F: 505.992.0810