History in a Moment
September 26, 2016 | Source: Monroe Gallery of Photography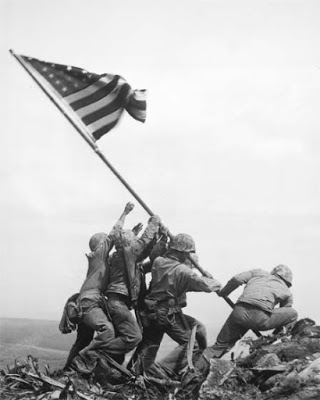 Joe Rosenthal/©AP
| | |
| --- | --- |
| | Marines of the 28th Regiment of the 5th Division Raise the American Flag Atop Mt. Suribachi, Iwo Jima, 1945 |

A major exhibition of iconic moments in history as captured by the leading photojournalists of the time. September 30 - November 20, 2016


"History In A Moment" mines the depth and breadth of Monroe Gallery's archives and is combined with new, never-before exhibited photojournalism masterpieces, from the early 1900's to the present day. The photographs in this exhibition are as much a history of American photojournalism as they are a history of the changing face of the latter part of the Twentieth Century. Through the images captured in these photographs, the eyes of a nation were opened as never before to a changing world.

Historic images featured in the exhibition include the Wright Brothers' first flight, scenes of migrant workers in the 1930's and the Great Depression, searing war and conflict photography from World War II, Vietnam, 9/11, and the Iraq War. Historic political campaigns are represented, as are key moments in the civil rights struggle from the 1960's to the present day.

The exhibit includes several photographs by 93-year old Tony Vaccaro. This Fall, the documentary film "Under Fire: The Untold Story of Private First Class Tony Vaccaro" will premiere at film festivals nation-wide, and debut nation-wide on HBO on November 14, 2016. The film tells the story of how Tony survived the war, fighting the enemy while also documenting his experience at great risk, developing his photos in combat helmets at night and hanging the negatives from tree branches. Monroe Gallery is the exclusive representative for Tony's work and "History in a Moment" presents Tony's historic photographs to the gallery public for the first time.

The unforgettable images in this exhibition are imbedded in our collective consciousness; they form a sort of shared visual heritage for the human race, a treasury of significant memories. Many of the photographs featured in this exhibition not only moved the public at the time of their publication, and continue to have an impact today, but set social and political changes in motion, transforming the way we live and think. Looking at the pictorial documentation of such extraordinary events we often get the impression that we are feeling the pulse of history more intensively than at other times.