IT WAS 40 YEARS AGO...Live Facebook chat with Pulitzer Prize Photojounalist Nick Ut Monday at 2 Eastern
June 2, 2012 | Source: Monroe Gallery of Photography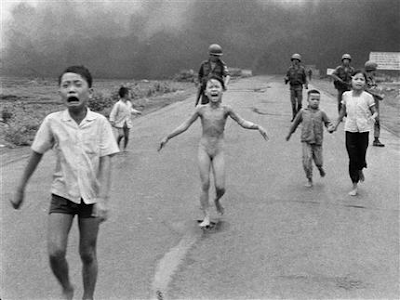 In this June 8, 1972 file photo, crying children, including 9-year-old Kim Phuc, center, run down Route 1 near Trang Bang, Vietnam after an aerial napalm attack on suspected Viet Cong hiding places as South Vietnamese forces from the 25th Division walk behind them. A South Vietnamese plane accidentally dropped its flaming napalm on South Vietnamese troops and civilians. From left, the children are Phan Thanh Tam, younger brother of Kim Phuc, who lost an eye, Phan Thanh Phouc, youngest brother of Kim Phuc, Kim Phuc, and Kim's cousins Ho Van Bon, and Ho Thi Ting. (AP Photo/Nick Ut)


When photographer Nick Ut snapped the Pulitzer-winning image of Kim Phuc, neither knew what the next 40 years had in store. On Monday, June 4, the AP will be hosting a live Facebook chat with Nick at 2 p.m. EDT. Start asking your questions now on the AP Facebook page, and Nick may respond during the chat.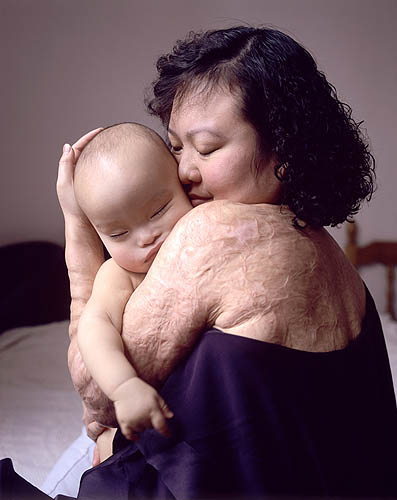 Joe McNally
: Phan Ti Kim Phuc, 1995
Joe McNally was the first to photograph Kim Phuc and her baby, for Life magazine
Joe McNally: "
That photo made on that horrible day was made in less than a second. Yet a lifetime spun on its power."
NPR:
"Whatever your age, you've probably seen this photo. It's a hard image to forget"
(with audio)
'Napalm Girl' photo from Vietnam War turns 40:
David Ono hosts special, 'Witness: Power of a Picture' (video)
The Guardian:
Girl from AP's Vietnam napalm photo finds peace with her role in history
Washington Post Slideshow