MONROE GALLERY HOSTS PRIVATE RECEPTION PRIOR TO FIRST LIVE STAGE PERFORMANCE OF JEFF BRIDGES' BAND AND SCREENING OF 'CRAZY HEART'
April 17, 2010 | Source: Monroe Gallery of Photography

Monroe Gallery of Photography is honored to welcome the New Mexico Women in Film for a private reception in the gallery prior to a very unique event that is being staged to raise money for New Mexico Film Makers Give Back. Jeff Bridges will return to Santa Fe, location of the acclaimed film "Crazy Heart", for a special performance with his band at Santa Fe's historic Lensic Theater Sunday afternoon. New Mexico Film Makers Give Back is a program of IATSE Local 480, which raised over $100,000 last year to fund local charities.

For more information about the public benefit performance, please contact Jon Hendry (505) 670-7381. The Lensic is located at 211 West San Francisco Street. The Box office can be contacted at 505-988-1234 or http://www.ticketssantafe.org/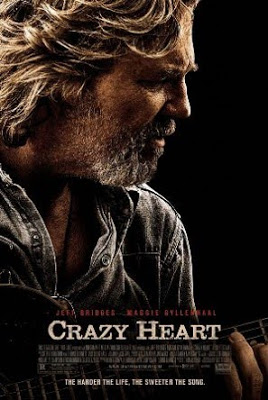 Jeff Bridges' Band to Play Santa Fe's Historic Lensic Theater
Courtesy SantaFe.com

The first live stage performance of Jeff Bridges' band will take place on Sunday, April 18th at 3pm at Santa Fe's historic Lensic Theater.

This year Bridges has won both a Golden Globe and an Academy Award for his portrayal of Bad Blake, a hard drinking, down-on-his-luck, country singer who finds redemption through his love for a young reporter (Maggie Gyllenhaal) and her son. Bridges was also highly acclaimed for his renditions of the film's songs, particularly 'The Weary Kind', the ballad that won Producer T-Bone Burnett and his co-composer, Ryan Bingham, an Academy Award for Best Original Song.

Now, in one of those Life-Imitating-Art moments, Bridges returns to Santa Fe, where much of 'Crazy Heart' was filmed, for this debut performance.

There is also a certain symmetry in the choice of locations. In the film, Bad Blake performs just across the street at Evangelo's, a well-known Santa Fe watering hole and music venue. The Lensic, built in 1931, has hosted its share of stars over the years, including Judy Garland, Yehudi Menuhin, Roy Rogers and Rudy Vallee. In December, 2000 the Lensic was recognized by the National Trust for Historic Preservation as an official project of Save America's Treasures. The following April, a massive restoration was begun on the theatre to make it one of Santa Fe's premiere performing arts spaces.

In addition to the live performance, there will be a silent auction of movie memorabilia and a raffle. This charitable event is being staged to raise money for New Mexico Film Makers Give Back, a program of IATSE Local 480, which raised over $100,000 last year to fund local charities.