Renowned Photojournalist Bill Eppridge Feature on CBS Morning Show
June 1, 2013 | Source: Monroe Gallery of Photography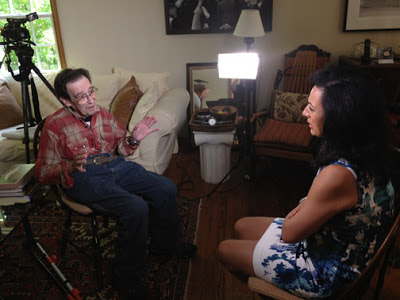 CBS news correspondent Michelle Miller interviews Bill Eppridge
photo by Adrienne Aurichio


June 5 will mark the 45th anniversary of the assassination of Robert F. Kennedy. The CBS Morning Show will feature a segment during the week of June 3 with the renowned photojournalist Bill Eppridge (air date to be announced, check your local listings).

Updated: Here is the segment:RFK assassination: Newly discovered footage backs up doctor's story about aiding Kennedy

Related:

The Historic Master Print of "Robert F. Kennedy Shot"

Bill Eppridge: An American Treasure Review "An Eye On The Times"