SUMMER IN SANTA FE
May 17, 2010 | Source: Monroe Gallery of Photography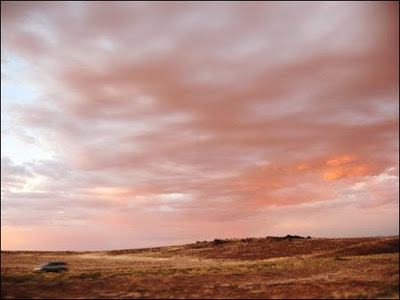 It is almost hard to believe, as it snowed as recently as May second, but summer is almost here! Memorial Day always signifies the "unofficial" start of summer, and Santa Fe is famous for its summer offerings (see the New York Times article "The Art of Being Santa Fe" ). Here, we offer an advance look at some of the major events of this year's Santa Fe summer.

Summer is high season for Santa Fe galleries. Special gallery events and openings take place on Friday evenings, check The Santa Fe Gallery Association's website for details. The outdoors beckons golfers, hikers, bikers, fisherman, and river rafters. And, an annual tradition going back 61 years, the Rodeo de Santa Fe takes place June 23 - 26. Sanctioned by the PRCA, "RODEO de Santa Fe" is a big time rodeo with a small town feeling.

Santa Fe's summer really takes off in July. The first week of July and the July Fourth weekend are teeming with events.

Start the month off with a Santa Fe Fourth of July tradition: pancakes on the Plaza. The United Way hosts this annual community feast, which also includes live music and dance, kid's entertainment, art booths and a cool car show. (End the day watching a fireworks display, which begins around 9:30 p.m. at Santa Fe High School, 2100 Yucca Road.)

On Friday, July 2, Monroe Gallery of Photography hosts the opening reception for a retrospective exhibition of acclaimed photojournalist Bill Eppridge. A true American legend, Bill Eppridge is one of the most accomplished photojournalists of the Twentieth Century and has captured some of the most significant moments in American history. His assignments were as varied, exhilarating and tumultuous as the times he covered. Enjoy a rare opportunity to meet Bill Eppridge during the reception Friday, 5 - 7 PM, and throughout the day Saturday, July 3.

Also on Saturday and Sunday, July 3 and 4, celebrate the wines of New Mexico at a historic southwest ranch! Discover the delicious blends of today's vintners at the Santa Fe Wine Festival, where you can sample and purchase varietals from sixteen New Mexico wineries, in a festive atmosphere with live music, food, traditional agricultural products and handmade arts and crafts for sale.

The Santa Fe Opera opens the 2010 season on July 2 with Madame Butterfly. Every July and August since 1957, opera lovers have been drawn to the magnificent northern New Mexico mountains to enjoy productions by one of America's premier summer opera festivals.

Next up: the country's largest international folk art market, The Santa Fe International Folk Art Market, returns for its seventh year July 9 - 11. More than 120 select folk artists from over 45 countries travel to historic Santa Fe where thousands (nearly 25,000 in 2009) of national and international visitors gather to admire and buy distinct folk art forms that express the world's diverse cultures.

The same weekend, SOFA West returns for its second year in Santa Fe. SOFA features prominent international galleries and dealers presenting masterworks bridging the worlds of design, decorative and fine arts, showcasing the rich visual heritage of the decorative arts alongside new, innovative expressions. The works bridge historical periods, art movements and cultures, from ethnographica, Asian arts and mid-twentieth century modern to the most cutting-edge contemporary arts and design. SOFA has partnered on this year's Opening Night with the Museum of New Mexico Foundation, and last year attracted over 10,000 fair-goers.

July 15 - 18 brings ART Santa Fe, a prestigious contemporary art fair that brings art collectors together with artists and gallerists from around the world. The fair showcases work by acclaimed masters and cutting-edge artists. The weekend includes an opening gala, a rotating exhibit of solo installations, and a keynote lecture. This year Art Santa Fe celebrates its ten-year anniversary in 40,000 square feet of state-of-the-art event space. Monroe Gallery joins galleries from the United States, China, Japan, Europe, and Latin America at this year's edition.

The month of July closes out July 24-25 with the 59th annual Traditonal Spanish Market on the Plaza. Spanish Market features handmade traditional arts by over 200 local Hispanic artists as well as continuous live music and dance, art demonstrations and regional foods. A separate youth exhibition area also features the work of some 100 emerging artists. The Market provides a unique opportunity for visitors to enjoy a taste of New Mexico's vibrant Spanish culture, both past and present.

That's only a sampling of what Santa Fe has to offer this summer! August is just as busy, with the world-famous Indian Market August 21 - 22. See the full calendar of annual events here, and visit the Santa Fe Convention and Visitors Bureau's website here for more information.