THE ALBUQUERQUE JOURNAL - Bill Eppridge: An American Treasure Review "An Eye On The Times"
July 25, 2010 | Source: Monroe Gallery of Photography
Sunday, July 25, 2010


An Eye on the Times


©THE ALBUQUERQUE JOURNAL
By Dan Mayfield

Journal Staff Writer

From the civil rights movement, the murder of Robert F. Kennedy, wars in Vietnam, revolutions in South America and environmental disasters such as the wreck of the Exxon Valdez oil tanker, Bill Eppridge has seen it all.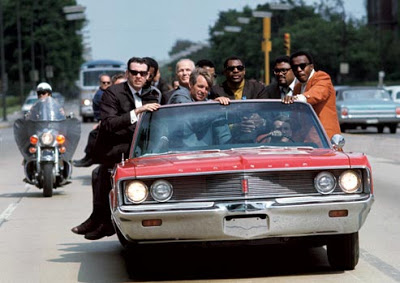 His favorite work, he said, was following Robert F. Kennedy on the campaign trail. In this image, Bobby Kennedy campaigns in Indiana during May of 1968, with various aides and friends: former prizefighter Tony Zale and (right of Kennedy) N.F.L. stars Lamar Lundy, Rosey Grier, and Deacon Jones, members of the Los Angeles Rams' "Fearsome Foursome"




Eppridge is a photographer who started his career with National Geographic, moved to become a staff photographer for Life magazine and later Sports Illustrated, where he was assigned to cover the most important events of the last half of the 20th century. For Life he covered the civil rights movement and was one of five photographers on hand when Robert F. Kennedy was shot. For Sports Illustrated, from 1974 until his retirement just three years ago, he covered outdoor events like sailing, hunting and the Olympics.

Eppridge has a new show of his photojournalism work from the last 50 years at the Monroe Gallery in Santa Fe through Sept. 26.

Eppridge, who grew up during World War II, said he was a fan of the great photojournalism work that appeared in Life and would wait by the kitchen table every Wednesday for the new issue of the magazine to appear in his hometown of Richmond, Va.

"I remember hanging out under our dining room table for the mail just to look at the pictures," he said. "When you grow up like that, it sticks with you."

When he went to high school, he said, his sister taught him to use a light meter so he could take pictures for the school paper. Later, in college at the University of Missouri School of Journalism, he said, he dived headfirst into the business, photographing revolutions in Hungary and Eastern Europe.

"Of course, when you start to do that, your grades slip," he said. But he moved on and when he graduated, was sent on a 27-city trip around the world for National Geographic.

"It's kind of an awesome first assignment," Eppridge said.

Though the company offered him a staff photographer job, he elected to instead take a staff job at Life, his childhood favorite.

At his show in Santa Fe, most of the images are from his Life days.

Bill Garrett, who later became National Geographic's editor, encouraged a young Eppridge to join Life.

"When he explained to me that if you haven't photographed a war, or been in that situation, you don't know what to do with your life," Eppridge said. "You have to know what that experience is and what happens when all hell breaks loose."




He was sent to Vietnam, Panama, Nicaragua and other hot spots throughout South America, and it prepared him for one of the seminal moments of his career. He was about 12 feet behind Robert F. Kennedy when he was shot in 1968 at the Ambassador Hotel in Los Angeles.

"I know that I was 12 feet behind him when it happened," Eppridge said. "Had I been in the normal position where I should have been, I would have been back-walking 2 feet in front of him when Sirhan (Sirhan) had that damn gun.

"As soon as the gunfire started, I knew what it was. I knew where it came from. I was pretty close to the caliber in my mind. By the time it finished, I knew what had been used. It was things that I learned in wars and revolutions. I knew what incoming sounded like. That instinct, right there, all of those years of working, when it hits that fan ... it goes from your eye to your brain to your finger to hit that button."

His images of the moment, of a busboy holding RFK's hand, to his body lying on the floor, have become part of the American tapestry of images.

His images, too, of the civil rights struggle, such as the funeral of slain civil rights worker James Cheney, are in the show at the Monroe Gallery.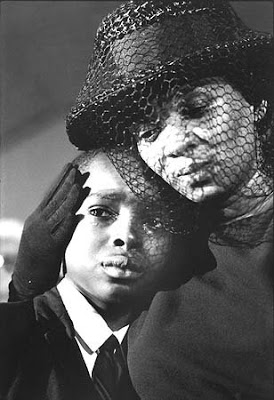 Photographer Bill Eppridge was assigned to cover many of the 1960's toughest issues, including the civil rights struggle. He photographed the funeral of James Cheney, a civil rights worker who was slain in 1964. Eppridge photographed Mrs. Cheney and her son, Ben, at the funeral.


When Life closed, Eppridge moved to Sports Illustrated, where he photographed "any sport without balls."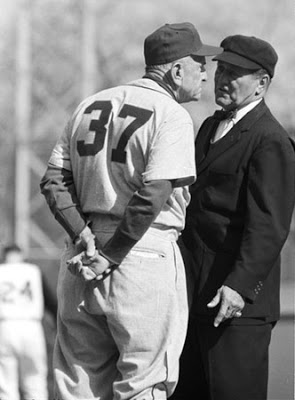 Casey Stengel, NY Mets Manager, New York, 1962


He spent time with hunters and sailors, and at the Olympics, he said. But he most enjoyed the magazine's rare pieces on the environment. He covered both the post-eruption destruction of Mount St. Helens and the Exxon Valdez oil spill for the magazine.

Once the magazine shifted focus to covering mainly the biggest sports and the biggest athletes, he said, it was time to go.

"The magazine changed, and I was not doing that," he said.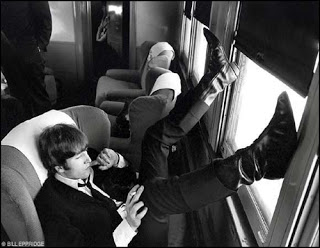 On one of his early assignments for LIFE. Eppridge photographed the Beatles on their 1964 American tour, including John Lennon relaxing on the train from New York to Washington, DC



If you go

WHAT: Photo exhibition by Bill Eppridge

WHEN: Through Sept. 26

WHERE: Monroe Gallery of Photography, 112 Don Gaspar, Santa Fe, 505-992-0800

HOW MUCH: Free



©The Albuquerque Journal